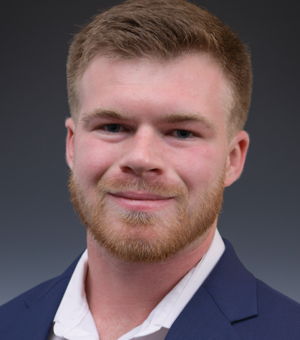 YOUR TRUSTED PARTNER
Garrett is a graduate of San Diego State University holding a degree in Business Management. While at San Diego State University, Garrett provided consulting services for Bindle Bottle, Quantum Design Inc. and the U.S. Marine Corps. He also served as a mentor for SDSU's Small Business Consulting class.
Garrett has been providing project management services for Van Nostrand Wealth Management LLC throughout his time in college. Projects included researching/recommending investment opportunities, website design/social media and assisting with client servicing. Following his graduation in 2022, Garrett has officially joined the firm as an associate advisor.
Outside of his time spent working, Garrett has enrolled in the CFA Program and is actively preparing for the first exam toward becoming a charter holder. The CFA charter is considered to be the gold standard for the investment industry and the CFA Program provides the strongest foundation in advanced investment, analysis and real-world portfolio management skills.